Landing pages are an important piece of any digital marketing effort. Landing pages are your secret weapon, generating one million new leads! OK, maybe that's a bit exaggerated, but they can move the needle, if you know what you're doing.
Maybe you've heard the term "landing page" but are not sure what a landing page truly is. Or perhaps you're familiar with landing pages but you've been having debates with colleagues on how to best set one up.
Time to get back to basics. If you want your landing pages to perform, you need to answer these four questions:
What is a landing page?
Who is the audience?
What should they do?
How will you define success?
What is a Landing Page?
A landing page can be the term used to describe any page you land on after clicking a link, whether on the same website or from a different one. But, for our purposes, we're talking about a specific type of landing page.
So, what is a landing page? I like this definition from Unbounce.com…
In digital marketing, a landing page is a standalone web page, created specifically for the purposes of a marketing or advertising campaign. It's where a visitor "lands" when they have clicked on a Google AdWords ad or similar.
Landing pages are designed with a single focused objective – known as a Call to Action (CTA).
I asked some marketing friends of mine, "what is a landing page in 5 words or less?" And the responses are on point:
Minimal, clean, focused, limited, self-explanatory
Clear, concise, conversational, organized, vibrant
Destination, value, conversion, trackable, lead
First Impression for Your Customer…
Clean, usable, organized, focused & simplistic
Specific information for specific audience
See any recurring themes here? Landing pages are highly effective if they are highly focused with clear direction.
Landing pages are a chance to connect and convert. Each landing page should have a singular purpose. Here are some common landing page conversion goals…
Newsletter signup
Petition signature
Membership application
Job application
Sales inquiry
Product sale
These are all singular actions. More on this in a bit.
Who Is Going to Your Landing Page? Who Is Your Audience?
We've written a few posts on knowing your audience. It's pretty important to know who you're talking to in any digital marketing effort. But, it's absolutely crucial for successful landing pages.
When looking at the audience for your landing pages, it's helpful to develop some "buyer personas."
Buyer Personas
These are detailed profiles of sample buyers based on real world examples. They include some demographic data, motivations, and preferred method of contact and interaction.
They can literally be characters in your digital marketing story where you can give them names and even a profile pic like you see here…
To get to know your personas, answer these questions:
Who are they?
What do they do?
Why should they care about your organization?
Where are they and where would they find you?
How do you convert them into a client or a fan?
The last two are crucial for the success of your landing page. First, you need to know where they will find you. It could be one or more of the following:
Facebook ad
Google AdWords
There are also organic search and word of mouth possibilities, but you cannot always control which page they will land on when coming from one of these sources. With the choices above, you can place a very specific link into your ads pointing to your perfectly crafted conversion machine… your landing page.
Get Deep with Your Buyer Personas
If you know where they'll find you and how to convert them, you're sitting on marketing gold, but, you need to dig a little deeper. A complete buyer persona should also include a profile of a real user's…
Goals: What do they expect to accomplish on your landing page?
Expectations: How do they envision the journey before, during, and after reaching your landing page?
Motivations: What problem do they expect you to solve?
Behavior: What's their state of mind and how will that affect their interaction with your landing page?
By digging deeper you'll gain an understanding of more than just who the user is; you'll understand the how's and why's as well. You cannot effectively generate action if you don't know what motivates a user to take action.
What Should Your User Do on Your Landing Page?
Remember, your landing page should have a singular purpose, a singular conversion goal. Identify this before an ad is created and certainly before you launch a landing page. A landing page needs to support this purpose and nothing else.
Landing Page Design
Eliminate anything that doesn't support the conversion goal:
Excess images and text
Links leading away from the conversion
Distracting design elements
It's easy to over-do-it on a landing page, especially if you're designing by committee. You want to have an understanding up front that the team all needs to agree on the conversion goal. All discussions need to be about achieving this goal because anything else is a distraction.
Don't get in your own way. An effective landing page has:
Minimal design and navigation
Simple, easy to read content
An obvious call to action
Remember, the Internet is already distracting, don't make it worse.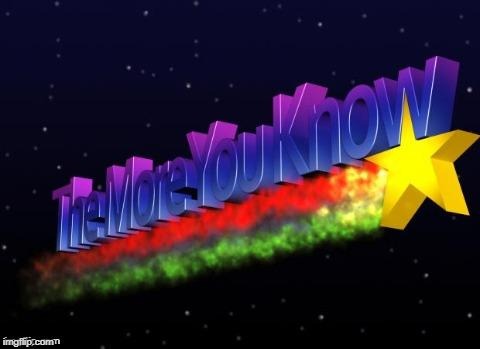 And think through the entire experience. Remember, they're not landing on your site from Outer Space, something sent them there, usually an ad.
Conversion Coupling – A Consistent User Experience
We're talking about conversion coupling here. This means a continuity of user experience. Unbounce.com defines Conversion Coupling as…
The bond that exists between the pre-click experience and the corresponding post-click landing experience. Conversion coupling means maintaining consistent messaging throughout your campaign.
Does the page mesh with what sent them to it?
Are you using messaging consistent with the message on the ad?
Is the design consistent as well?
Does the landing page function as expected?
If on mobile, is it responsive or mobile friendly?
Does it work in the appropriate browsers?
If there is video or animation, does it work and does it support the page goal?
Testing is a huge part of a landing page's success. Mistakes and errors mean little to no conversions. Don't get in your own way.
The Call to Action
This is where the magic happens, so think about this long and hard. Don't just slap a button on a page and hope for the best.
The call to action should seem intuitive to the user, an obvious next step. Think through this process…
Do they know what they're getting?
Is it obvious how to get it?
What happens next?
Think through the conversion and think through each action they took throughout. This may seem like overkill, but skipping these steps will mean the difference between landing page success and failure.
Your entire campaign comes down to one thing: the call to action. Don't just throw something in there. Think about this experience from the user's perspective. These questions will help:
Will they fill out a form?
How many fields does the form absolutely have to have?
What happens next?
Are they getting what they expected quickly and easily?
Are there any steps you're missing?
What steps can you eliminate?
Every action should be anticipated and strategic. Take nothing for granted and think through the entire process. You might be surprised what you'll uncover.
Pro tip: be mindful of every online experience you have. Whether you're purchasing something, filling out a form, or simply searching for an article, pay attention to the process. What would you do differently? How could you make the experience better?
By thinking like a UX expert, you'll start to notice how important the experience is and how often it is ignored.
What Does Success Look Like?
You cannot track success without first defining what it is. Sure, we all want more… more subscribers, more leads, more sales. This is not a time to be vague. You've done all that work to get this conversion machine ready for primetime, but how do you know if it's working?
Define it in a quantifiable way. It could be:
1,000 new subscribers
100 new sales
25 new attendees
Make sure these goals are realistic, attainable, and have a time limit. If you're doing this type of campaign for the first time, it may be an educated guess. Either way, you'll need to track these conversions using one or more of the following:
Google Analytics
Email Service Provider
CRM
Plan for Success and Failure
Success planning means a plan for conversion and a plan for failure. Set a goal and have a plan for whether you achieve your goal or not.
Can You Handle the Success?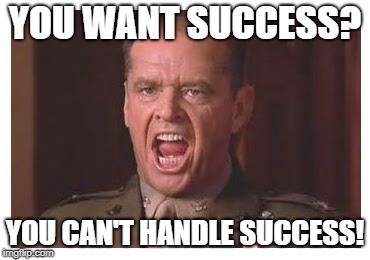 Do you have the infrastructure in place to handle conversions? Infrastructure refers to all the parts of the machine that deals with each conversion. This could include but is not limited to…
Hosting solution that can handle an increase in traffic and resources
Team in charge of order fulfillment
Email recipients who handle the incoming orders, inquiries, etc.
Infrastructure refers to the people and technology needed to make sure your success isn't wasted. Make sure you have the staff necessary to handle reaching your goals, and have a plan for adding more resources if you far exceed your goals.
Take your website hosting seriously! No offense to cheap hosting providers but they do not scale easily. Make sure you are on a fast server, with scalable resources, and good customer service if something goes wrong (we can make recommendations, just let us know).
Is there a plan for subsequent actions?
A conversion goal reached is hardly the end of the story. If you reach those goals, do you have a solid plan for the next step? Let's say you build your email subscription by 20%. Great! What's next?
Make sure you're capitalizing on that success by having the next steps already mapped out. So, if you get 1,000 new newsletter subscribers, do you already have the next few email drops planned out? And will there need to be more landing pages for these email campaigns?
Is there any potential for a ripple effect? Can one success lead to more efforts and more successes? Think through these things so you can keep the momentum going.
Can you replicate success? If this campaign and landing page were a huge success, how can you replicate this for another effort? By tracking successes, you can use what works and get rid of what doesn't.
Replication could be one or more of the following…
A repeat of a successful campaign
Reuse this campaign for a different persona
Use this template for future promotions
A landing page is not a one shot deal, success can build upon itself!
Learning from Failure
Failure is a good thing, if you're ready for it. You can learn a lot from failure. Maybe your ad didn't work because it was at the wrong time or on the wrong platform. Maybe your landing page didn't convert because you weren't clear in what you were asking.
If you're not hitting your number, it could be because of a few things:
The number was unrealistic and needs to be adjusted.
Your targeting was off on your ad and needs refinement.
The call to action was unclear or its placement was not ideal for conversion.
There was a disconnect between the ad and the landing page.
Each failure is an opportunity to make your effort that much better. Take advantage of these learning moments to dial in your digital marketing efforts for maximum success.
Reuse what works. Learn from what doesn't.
Need help with your landing pages? Let us know.